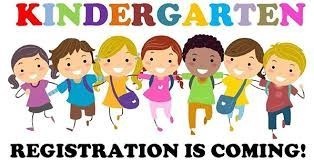 Kindergarten Roundup 2019
Kim Asbury
Thursday, January 31, 2019
All parents who are interested in enrolling their child(ren) in kindergarten for the 2019-2020 school year should plan to attend the Kindergarten Roundups that are being held in
Warren Township Elementary buildings on Monday, April 8 from 5:30-7:00 P.M. After April 8, kindergarten registration will be held at elementary buildings during school day hours.
Students must be 5 on or before August 1st to enroll in kindergarten in Warren Township
Students are assigned to a school based on home address. To inquire about your school assignment, contact the Transportation Office at 532-2820.
Items required to register your child include birth certificate, proof of residency, proof of immunizations, and proof of custody (if necessary).
Access the Kindergarten Roundup Flyer here for all details.