Do you have a child entering Kindergarten? Don't miss this year's FREE Kindergarten Camp! Register at
https://qrco.de/bdkdyd
! We can't wait to see you there! #WarrenWill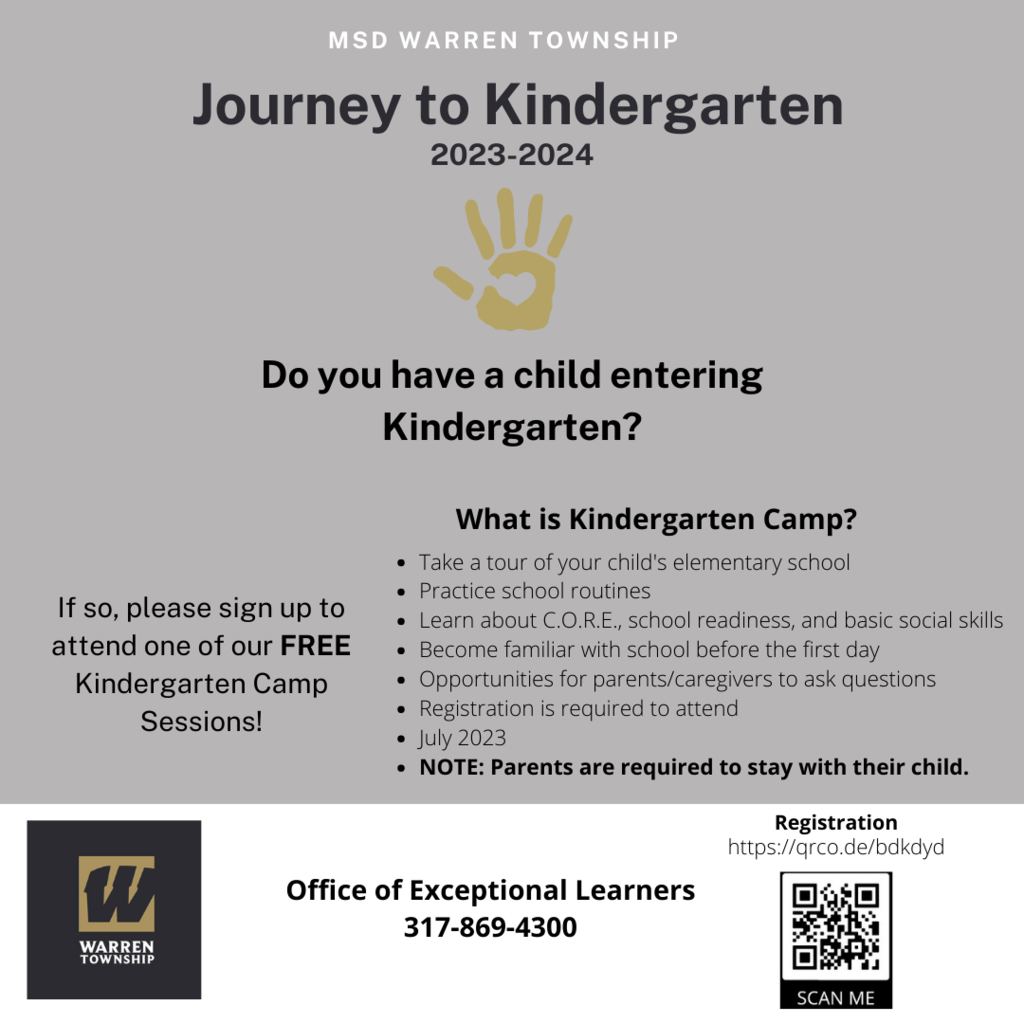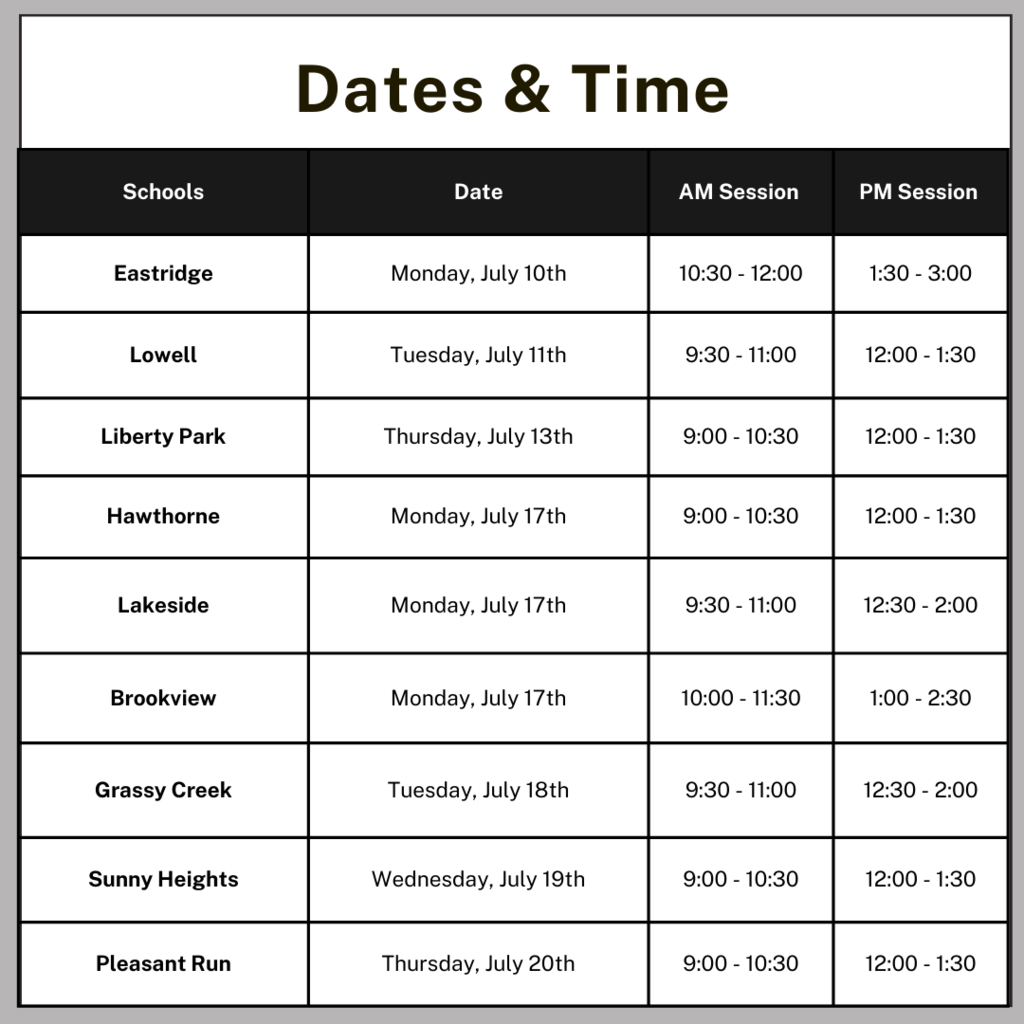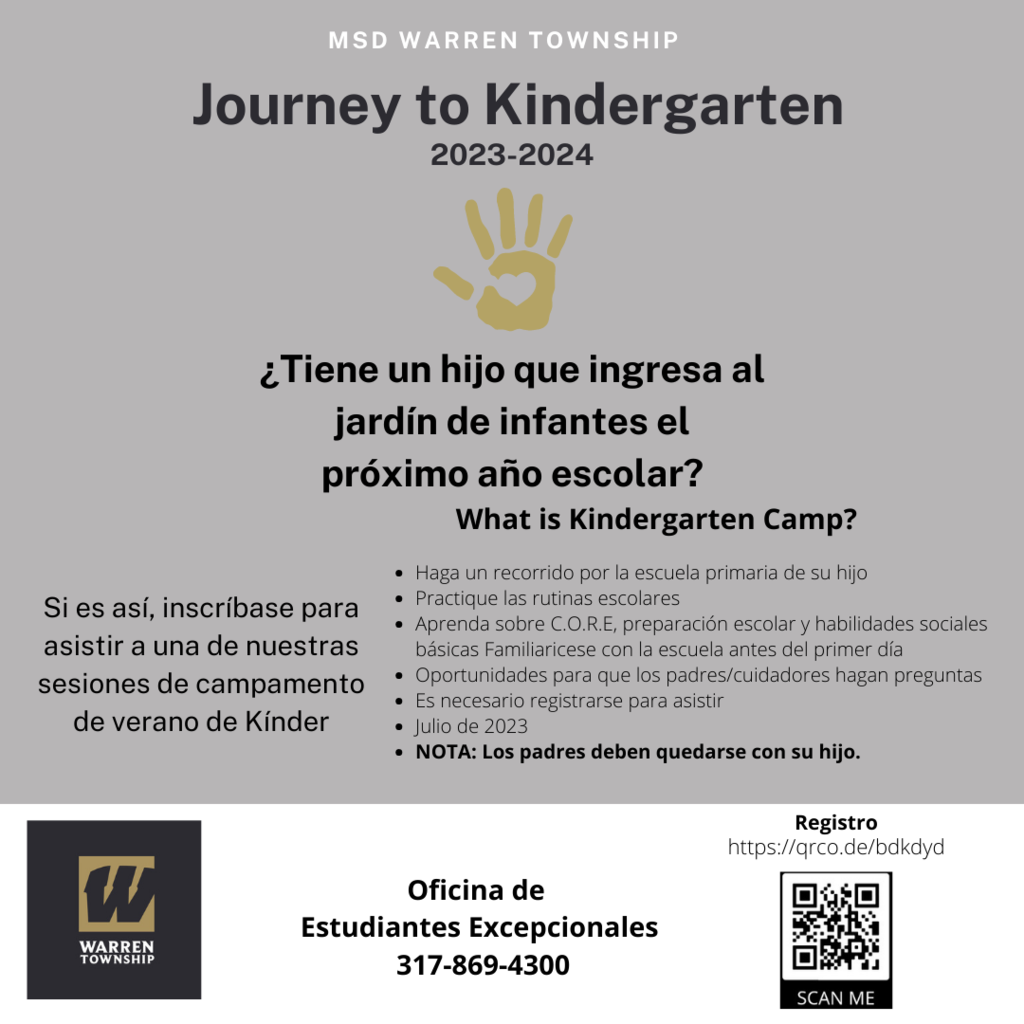 Warren Township The annual Back to School Event at MCRC is Thursday, July 20th, from 5 pm -7 pm. FREE Backpacks and School Supplies, Food, Haircuts, and MORE!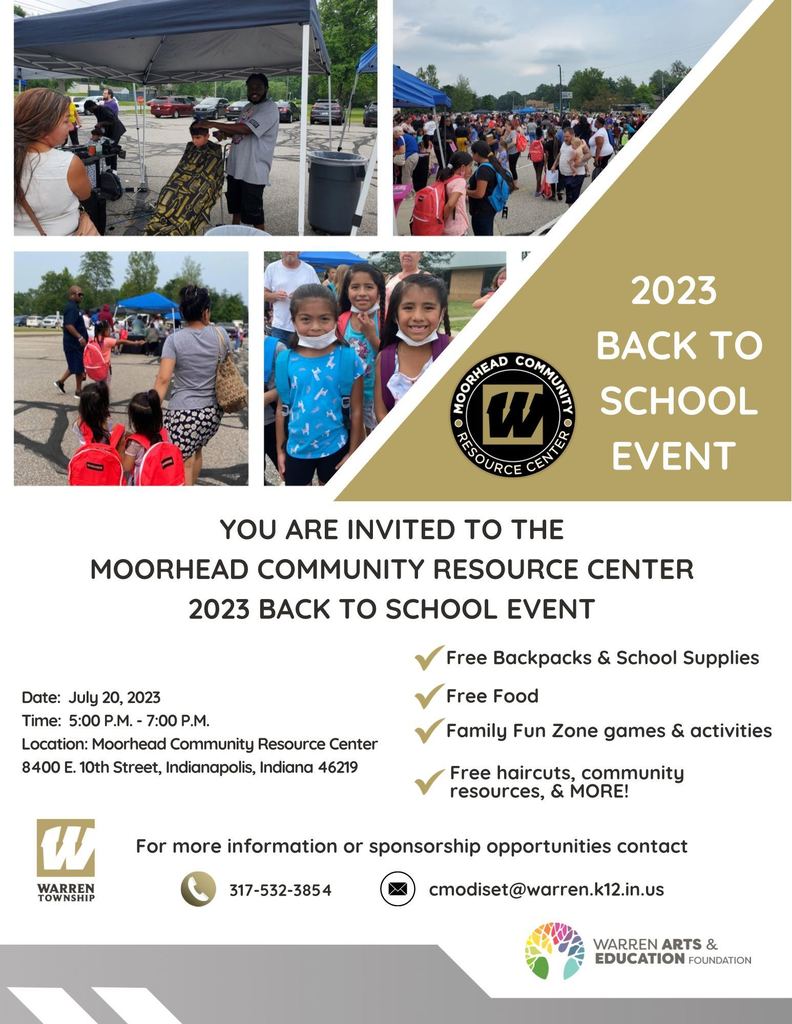 Happy Independence Day!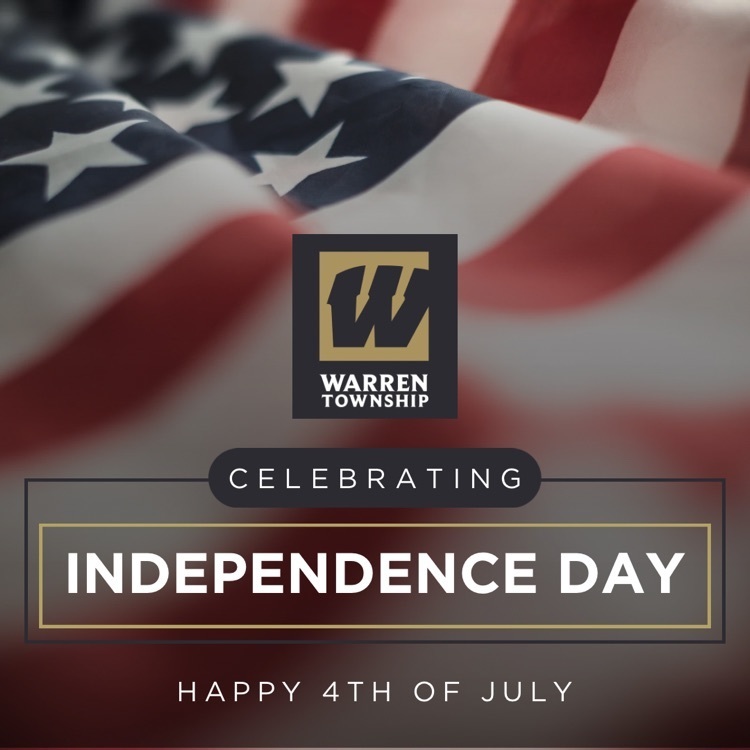 Help us congratulate and welcome several of our new leaders in Warren Township! Investing in People #WarrenWill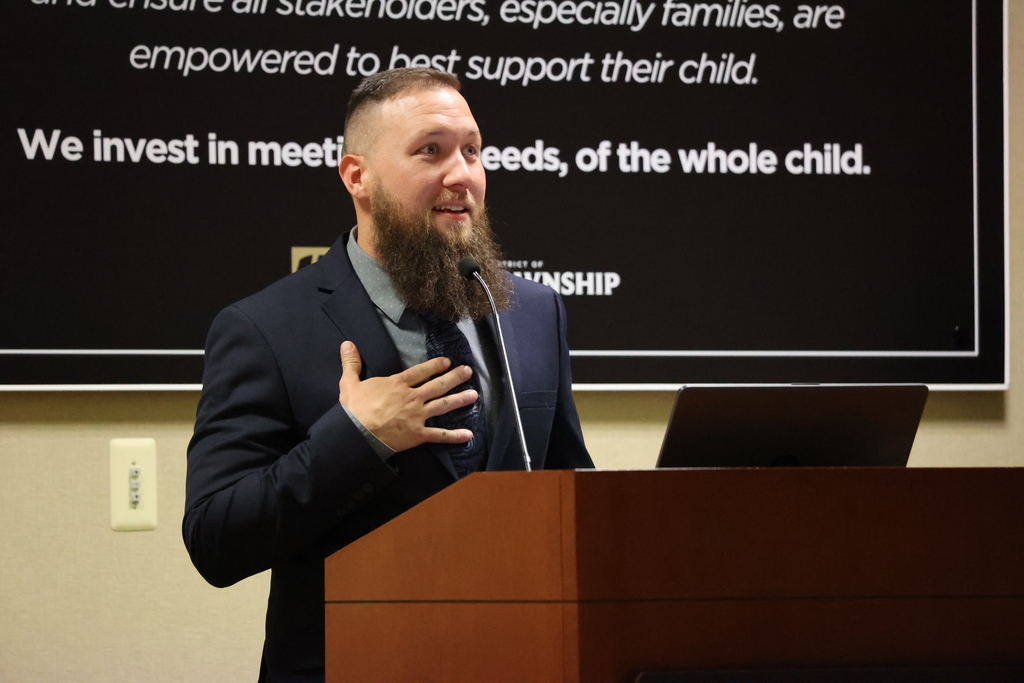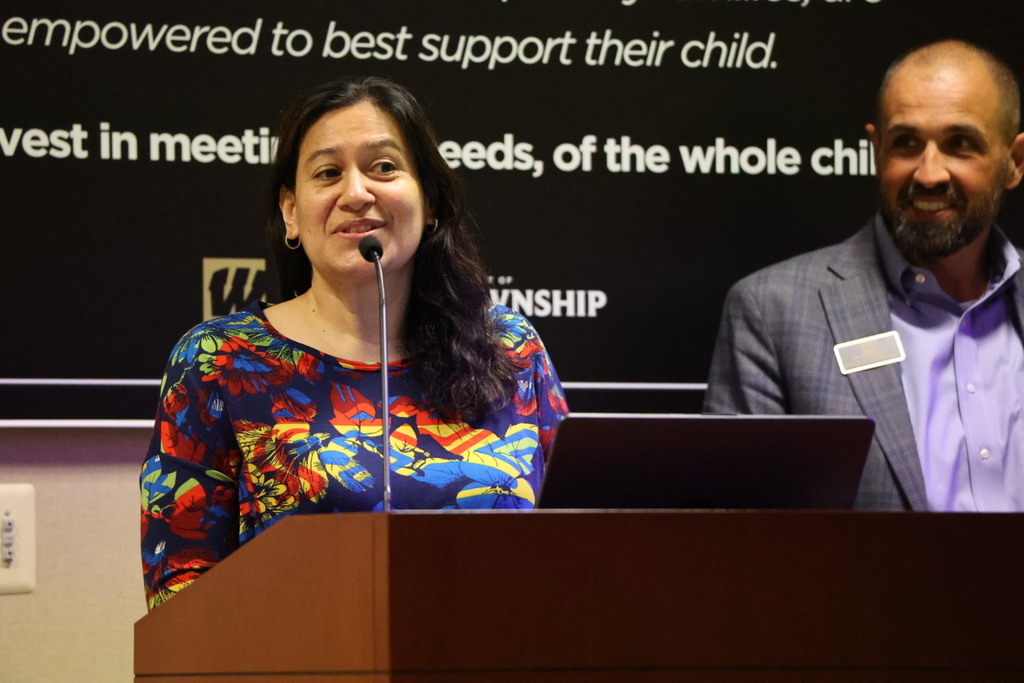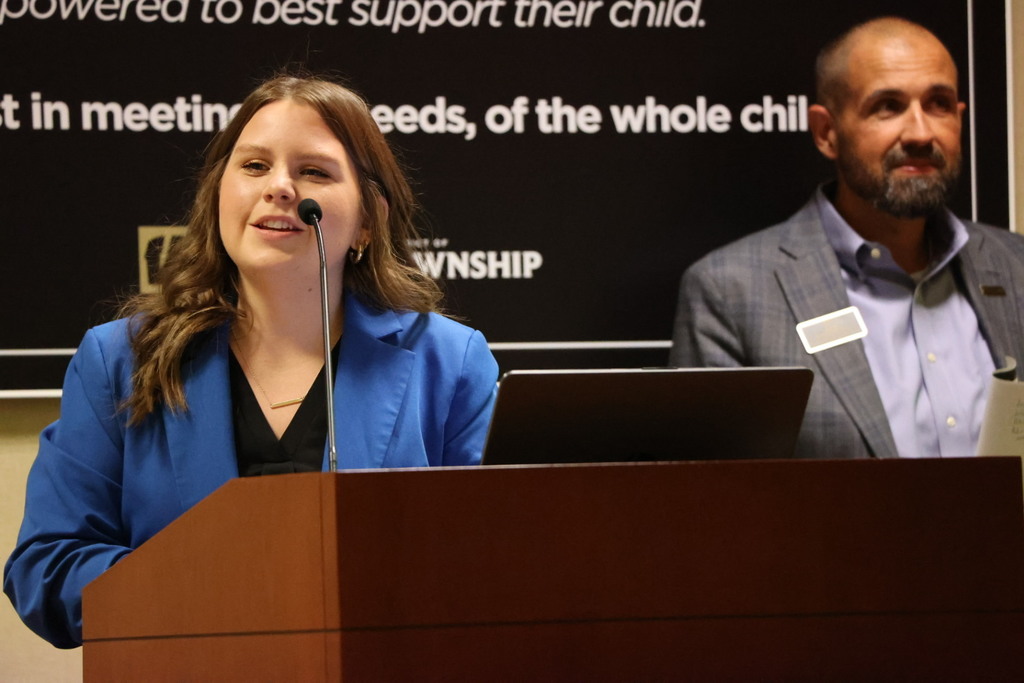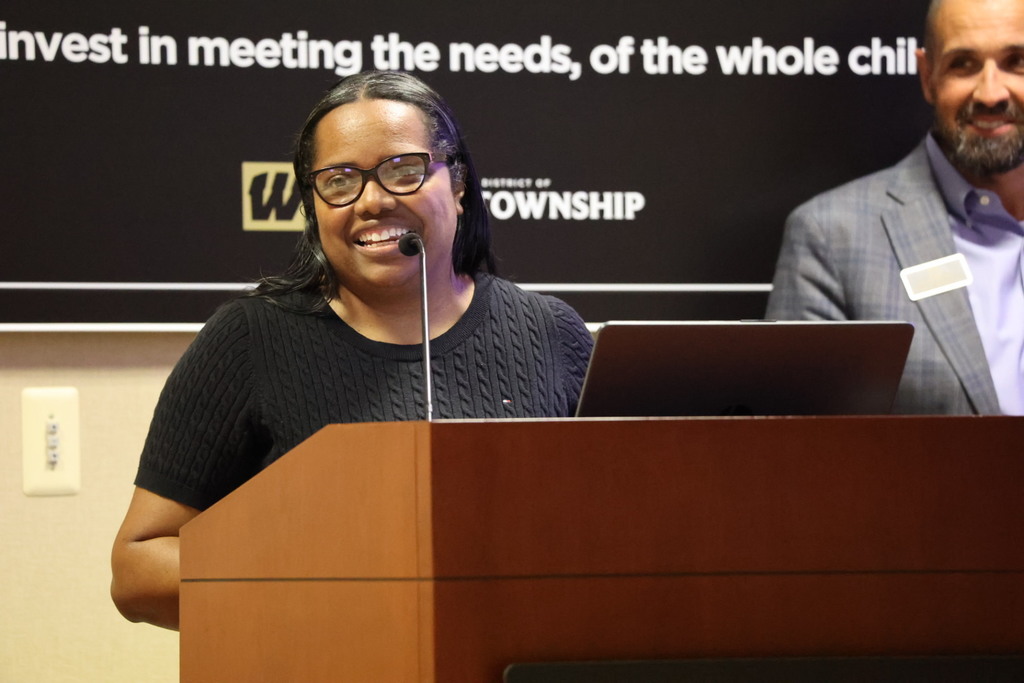 Tonight Warren Townships' own Kelli Reed was awarded The State Transportation Association of Indiana Award at the School Board Meeting. Congratulations, and thank you for your love and dedication to Warren students, family, and community. #WarrenWill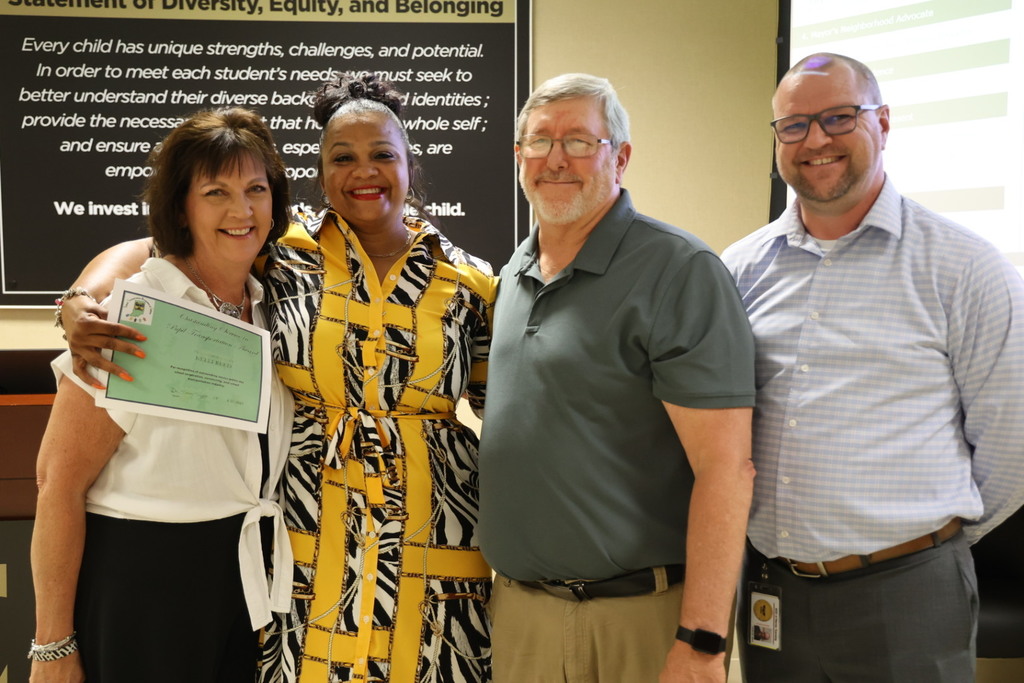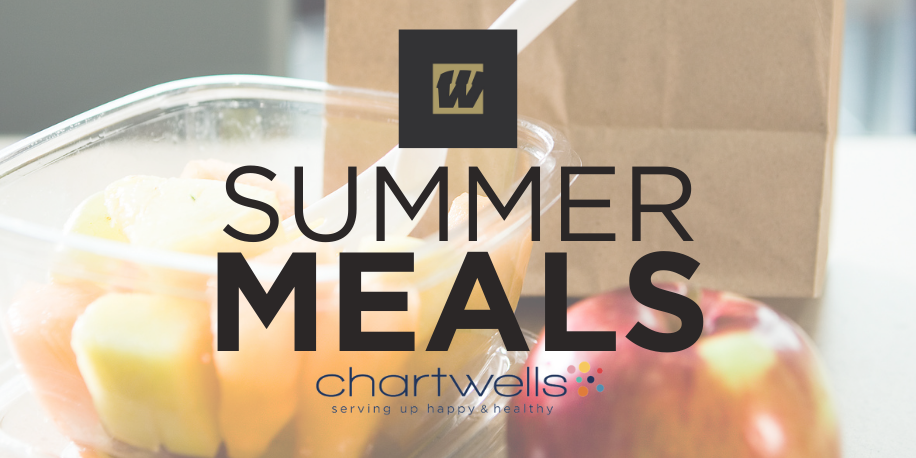 Join us tomorrow 12 pm -5 pm at MCRC for the 2nd Annual Juneteenth Cultural Celebration and Resource Festival! #WarrenWill #PrideoftheEastside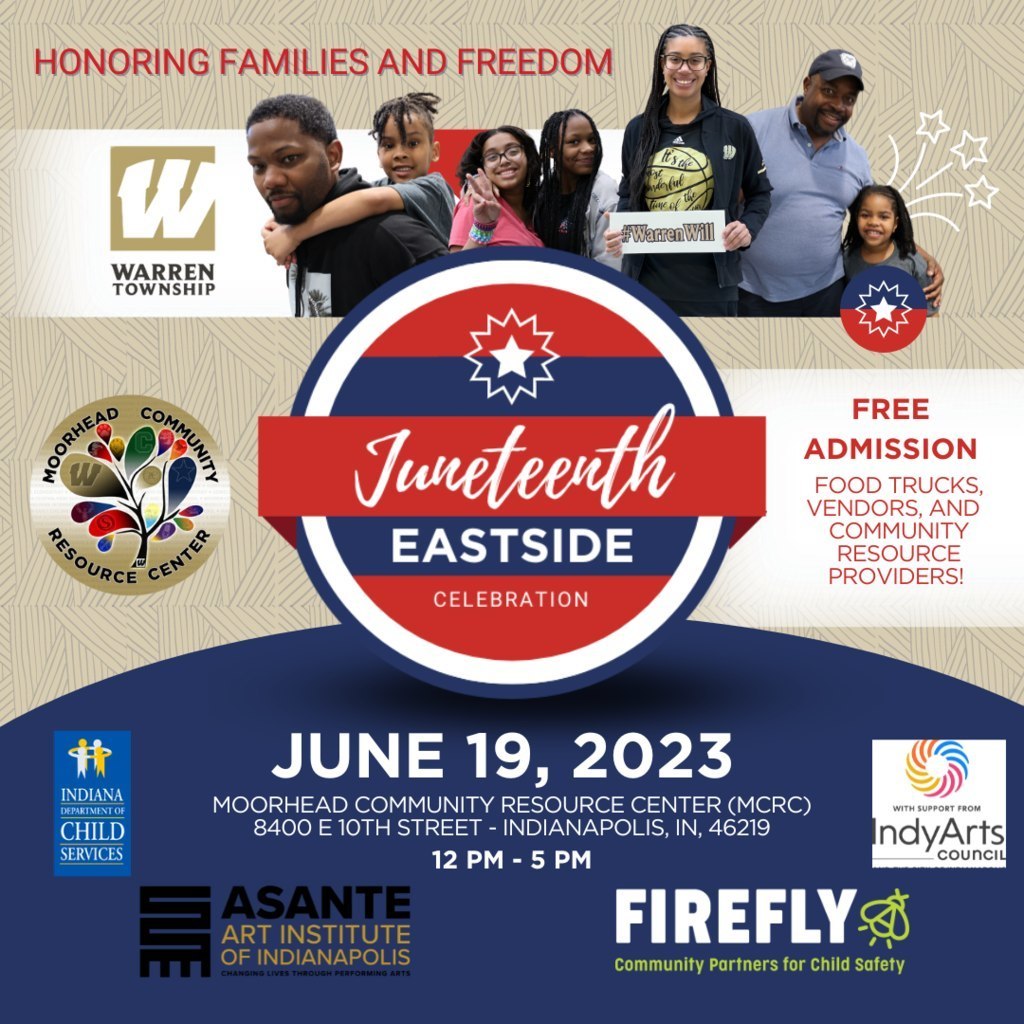 Need help registering for the 2023-2024 school year? During the summer, you can visit Moorhead Community Resource Center Monday through Friday from 8:00 am - 3:00 pm for in-person support or contact 317-532-5640 for assistance.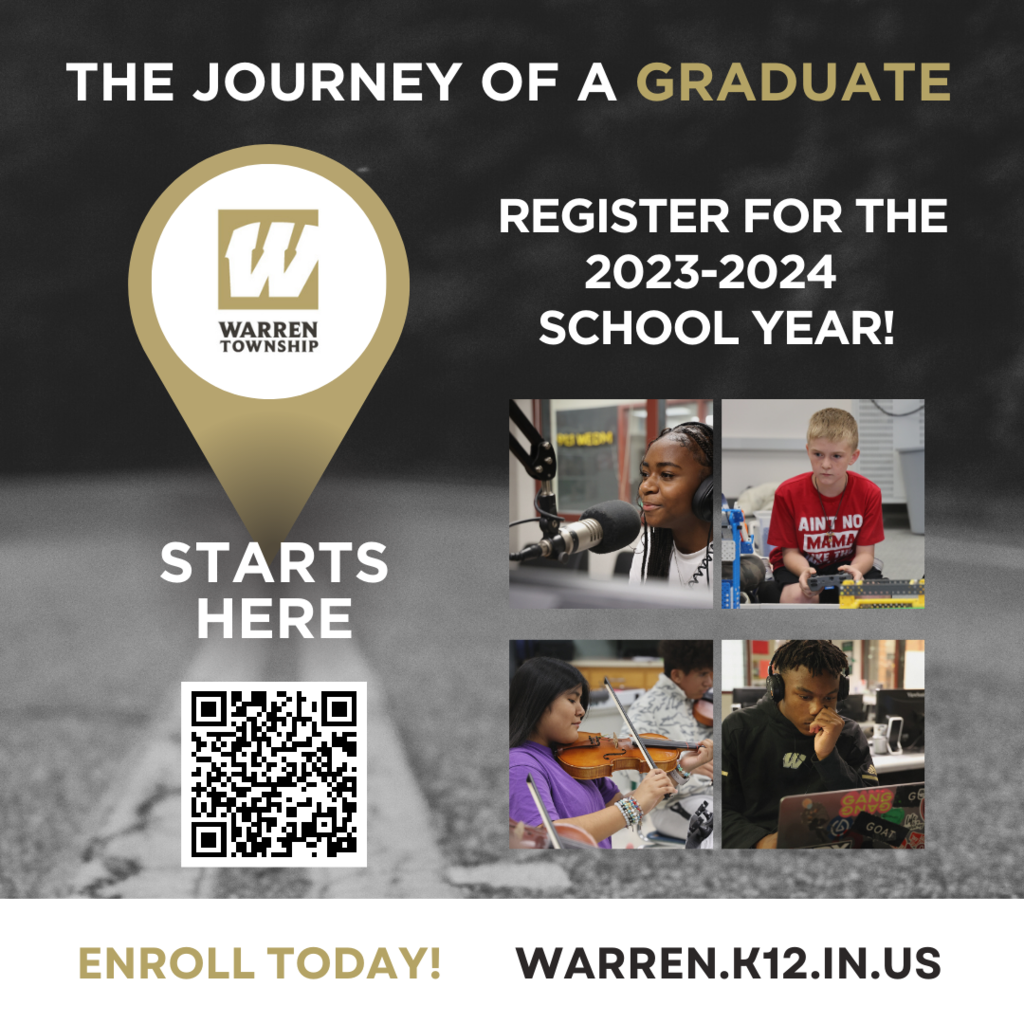 Warren Adult Continuing Education Graduation! #WarrenWill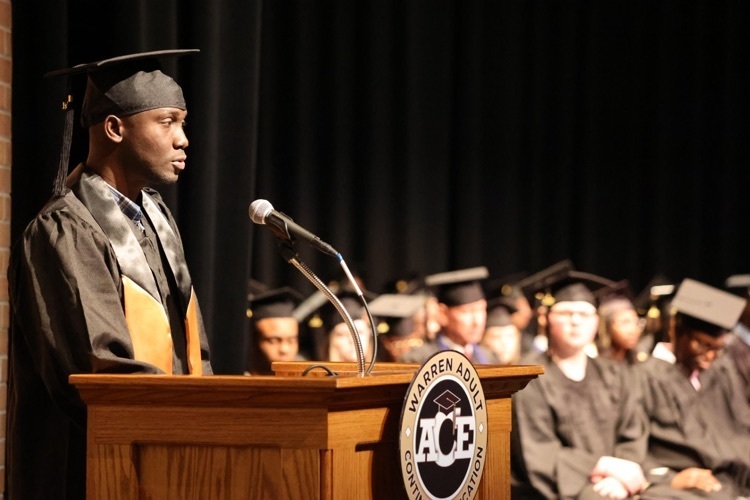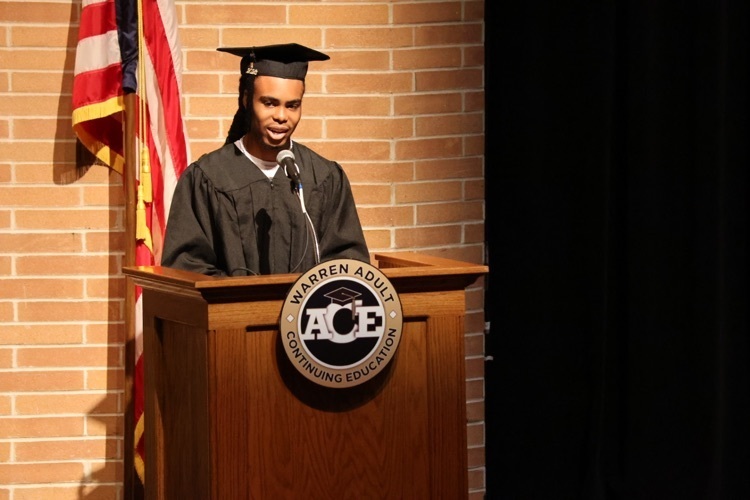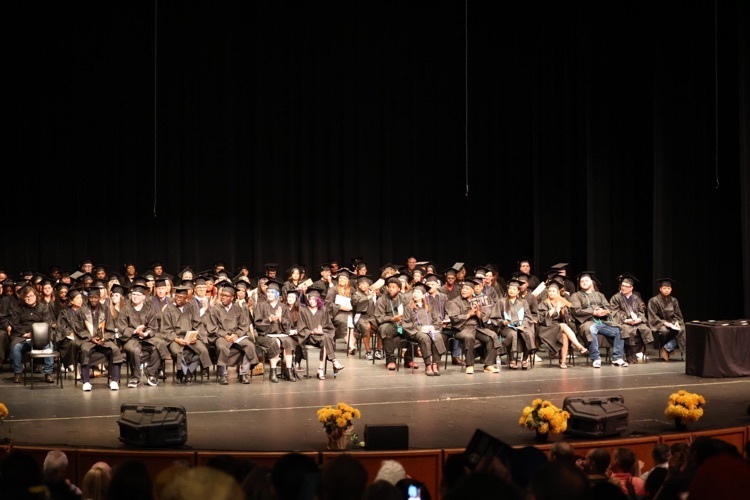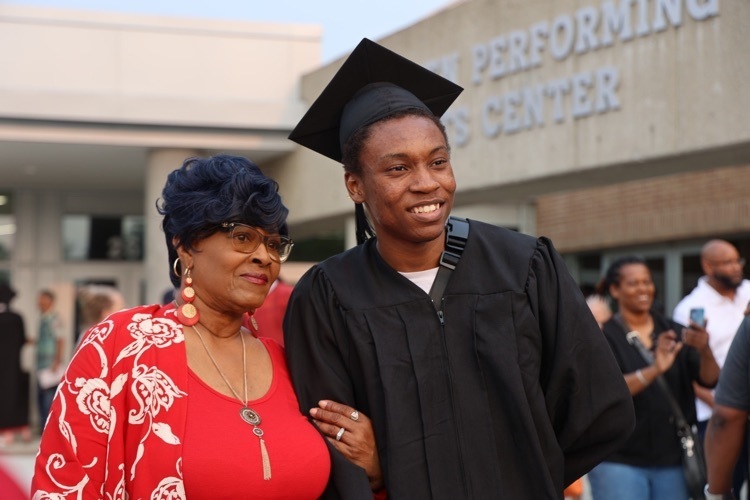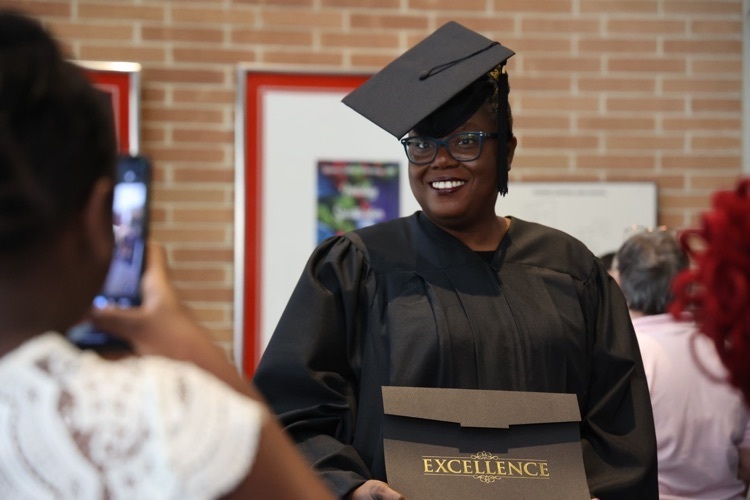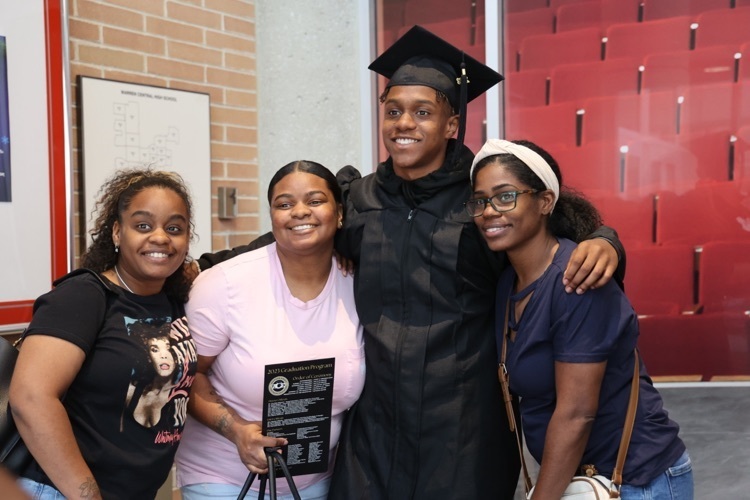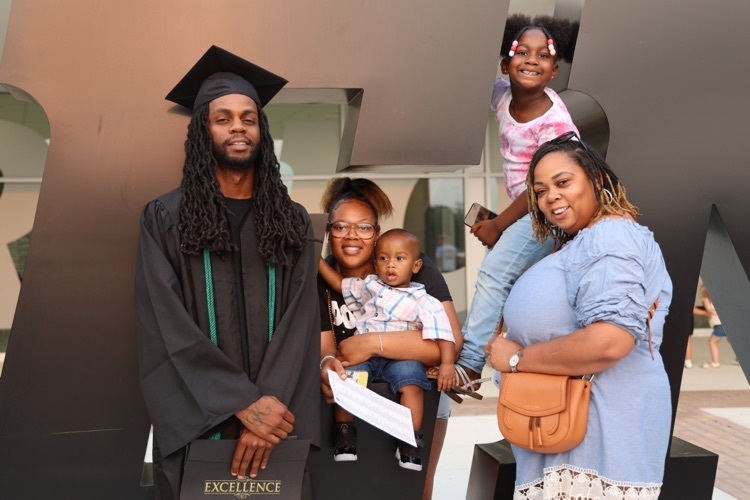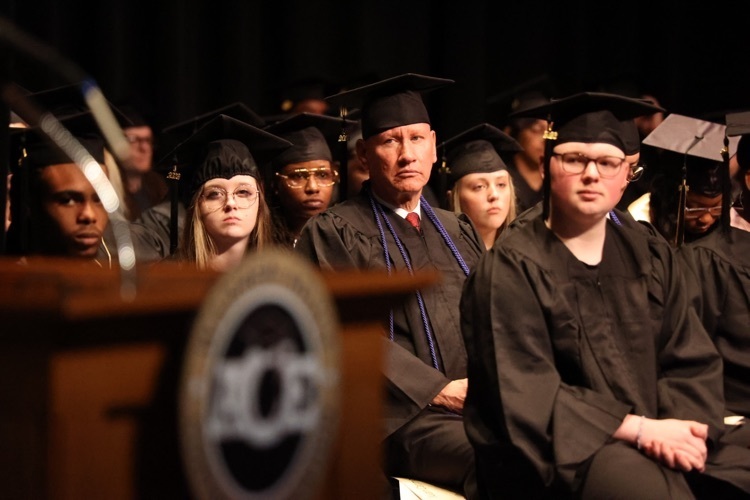 Congratulations to the Warren Adult Continuing Education Class of 2023! 🖤💛#WarrenWill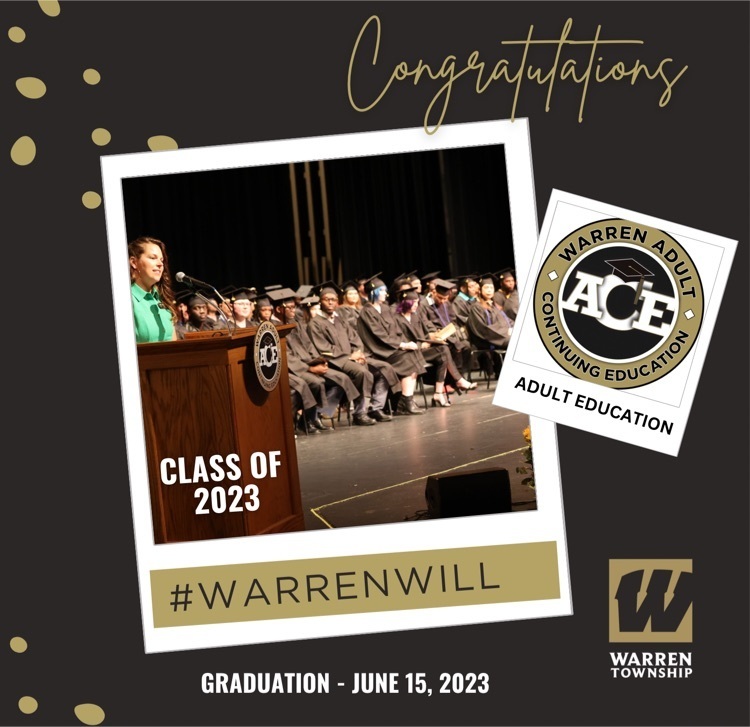 Moorhead Community Resource Center, in partnership with Asante Art Institute, will host the 2nd Annual Juneteenth Celebration on Monday, June 19th, from 12 PM - 5 PM We hope you can join us as we engage the far Eastside community in this free multi-generational event! #WarrenWill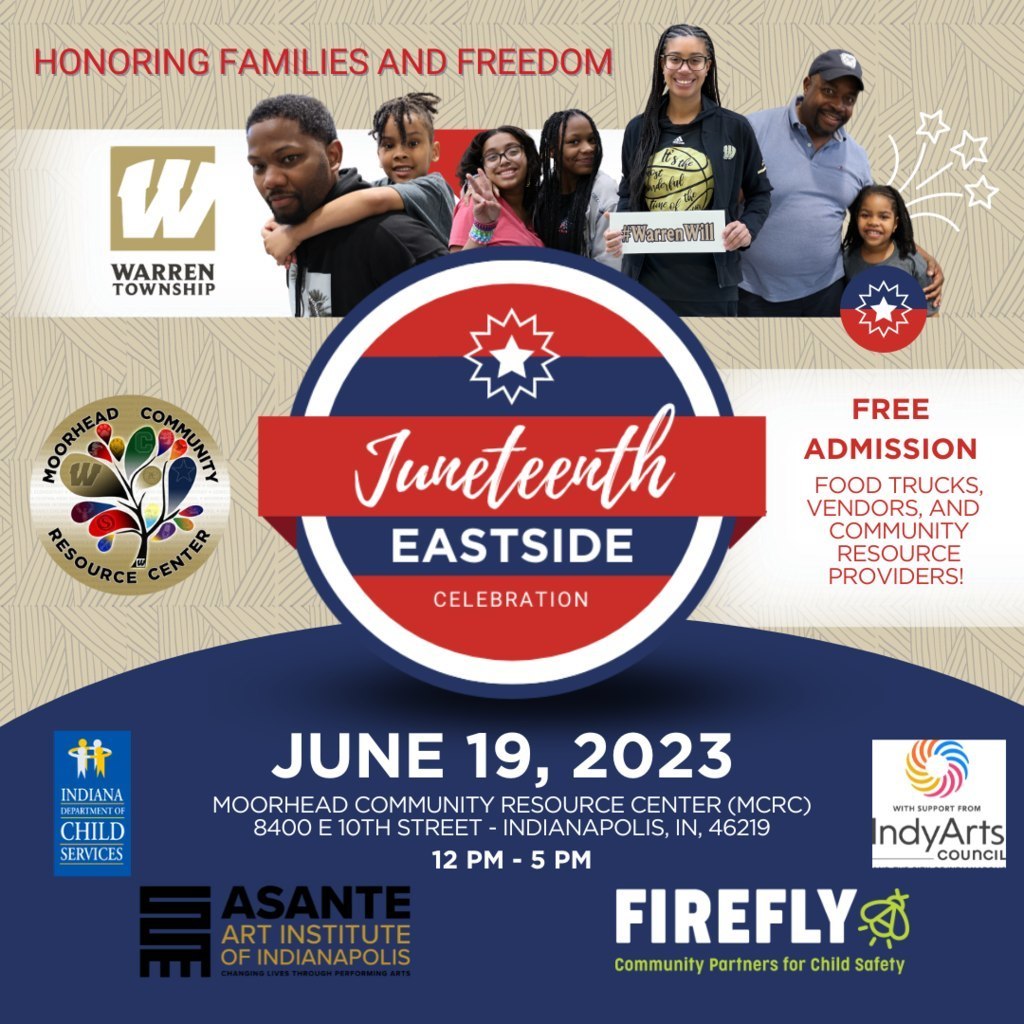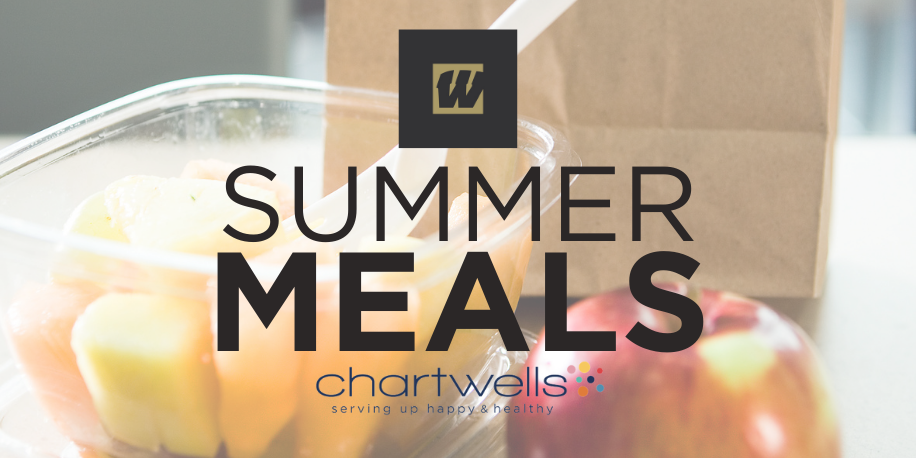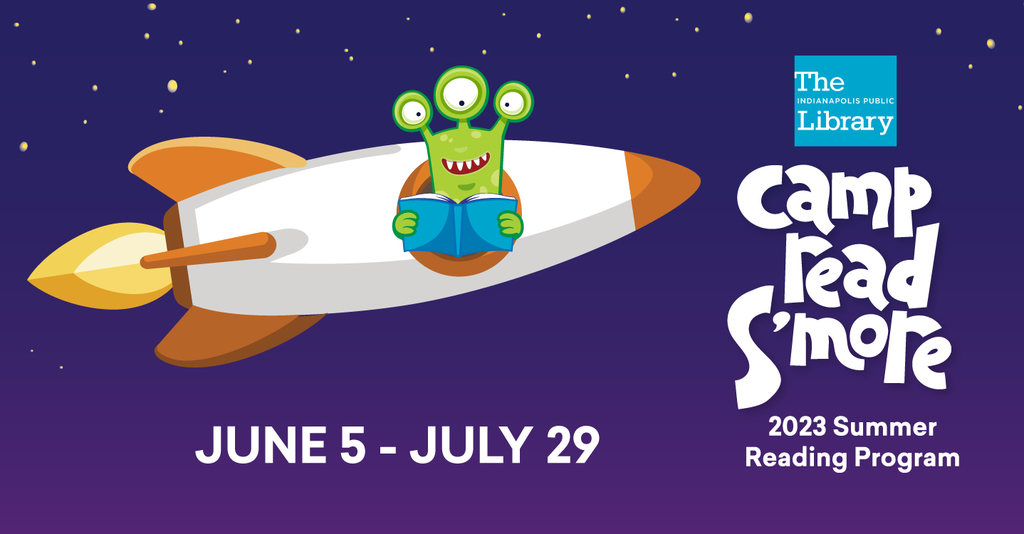 Stop by Porter Services TODAY! MSD Warren Township Operations Hiring Fair Saturday, June 10th, from 9 AM - 12 PM #WarrenWill RECRUIT the BEST!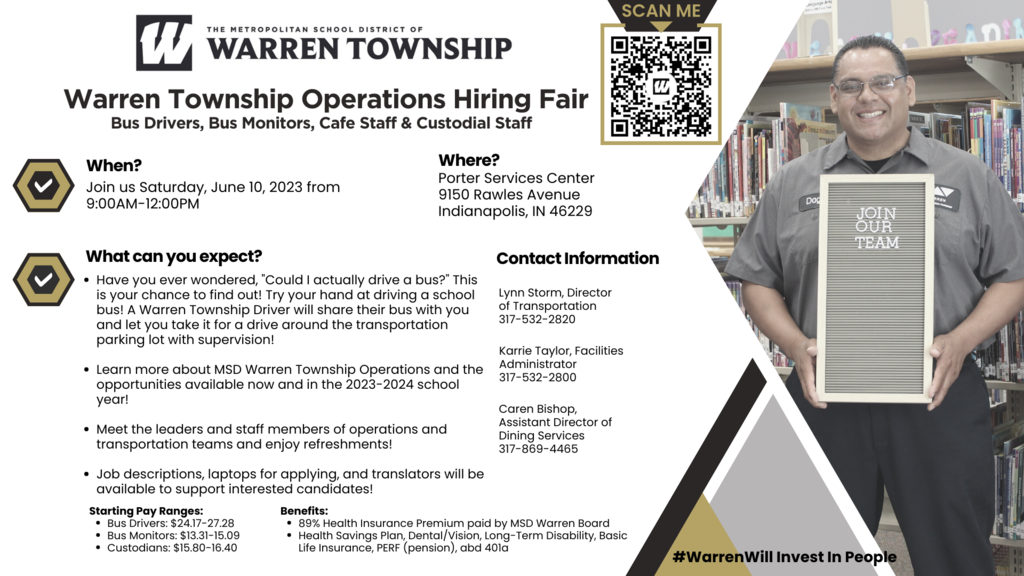 Warren Township Parents and Caregivers, We are experiencing a technical glitch in our Student Information System (Synergy). Families not enrolled in Summer School may experience a temporary glitch in StudentVUE and/or ParentVUE portal access. With the transition into summer school, Synergy has limited access to only students and families enrolled in summer school. We continue to work with the vendor on a permanent solution, and we are confident that regular access will resume once we move from summer school to the 2023-2024 school year (end of June). We apologize for any inconvenience this may have caused. If a need arises for information in Student VUE/ Parent VUE, please contact our Technology Help Desk by phone at 317-869-4321. Families are still able to complete online registrations as this is still available to all. We encourage everyone to complete this process as soon as possible.

Warren Education & Community Center will close at noon on Fridays starting Friday, June 9th - July 7th. The WECC will maintain its regular 7 AM to 4:30 PM open hours to the public, Monday- Thursday. Have a great summer!